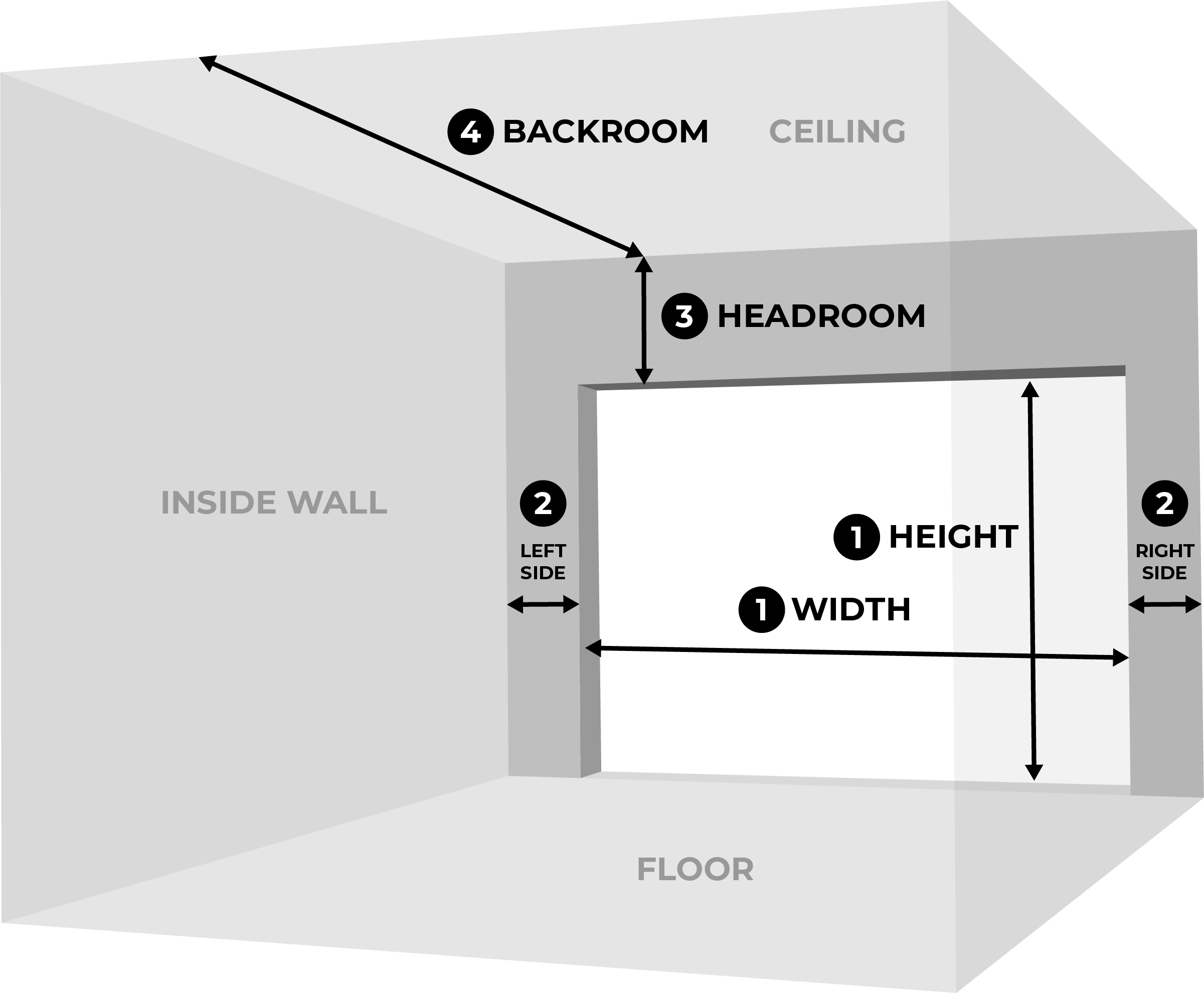 ■

MEASURING FOR YOUR NEW DOOR
1
Measure existing door width and height in feet and inches. This determines the size of door needed. The rough opening should be the same size as the door.
3
Measure area labeled "headroom" – distance between the top of the door opening ("header") and the ceiling (or first obstruction, e.g., light fixture).
4
Measure area labeled "backroom" – distance is measured from the garage door opening toward the back wall of the garage.
Backroom required = door height plus 18″ (except for High Lift applications).
Common garage door widths include 8′, 9′, 16′ and 18′.
Common garage door heights include 7′ and 8′.