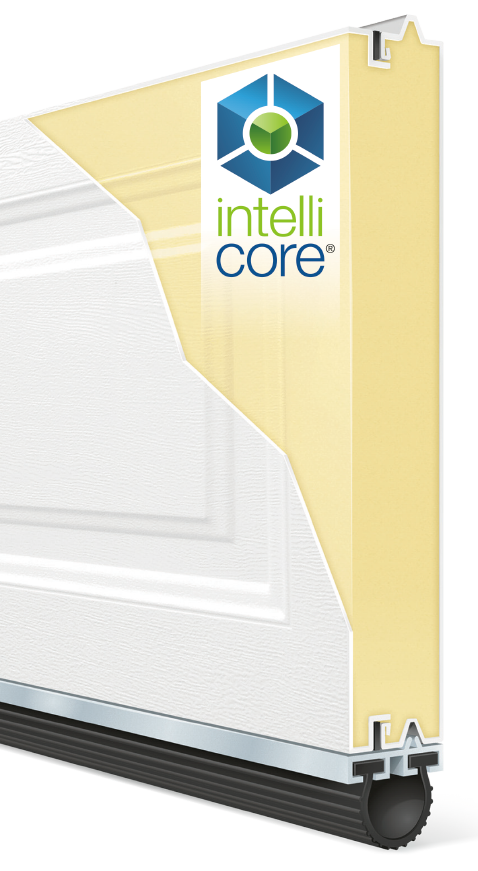 WARMER. QUIETER. STRONGER.
Garage doors featuring Intellicore® polyurethane insulation technology represent the ultimate smart choice for homeowners. Intellicore by Holmes Garage Door Company® is a proprietary polyurethane foam that is injected into a garage door, expanding to fill the entire structure. The result is a door with incredible strength and durability. Its dense insulation also produces a quieter door, while its industry-leading R-values (up to 20.4) provide year-round comfort and improved energy efficiency.
■

AVAILABLE ON THESE PRODUCTS
Comfort in Every Climate
Warmer in winter and cooler in summer by up to 20°.
A Quieter Home is a Happier Home
Three-times quieter than a non-insulated door.
Built for the Toughest Conditions
Longer lasting and nearly twice as strong as a polystyrene door.