COMMERCIAL STEEL
SILVER
These heavy-duty 24 or 25 gauge steel insulated, deep ribbed commercial sectional garage doors offer long-lasting quality with added energy efficiency.
■

TWO-LAYER CONSTRUCTION

Steel, Insulation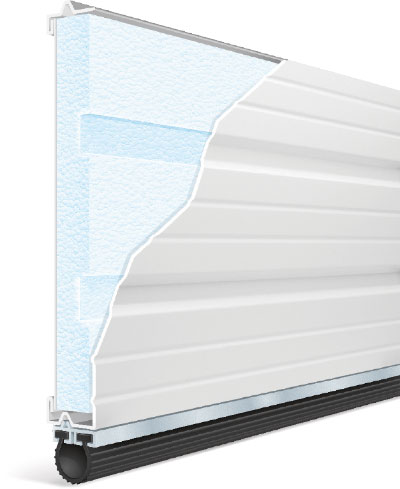 24 Gauge: 224S
25 Gauge: 225S
1-3/8″ Polystyrene Insulation with a Painted Steel Back Cover
6.6 R-Value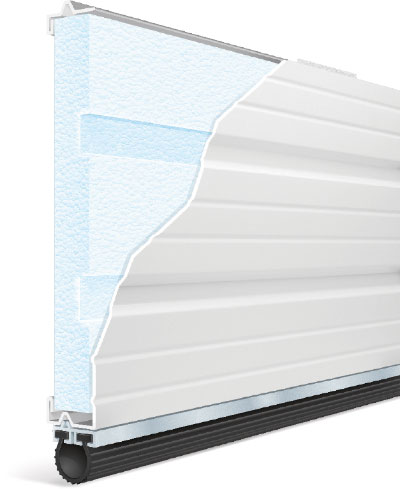 24 Gauge: 224V
25 Gauge: 225V
1-3/8″ Vinyl-Backed Polystyrene Insulation
6.6 R-Value
Added energy efficiency.
Commercial-duty rollers.
Heavy-duty commercial track, hardware and springs.
■

WARRANTIES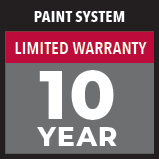 Deep Ribbed Panel
224S/225S/224V/225V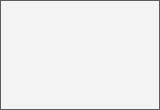 Standard White


Commercial Tan


Chocolate


Gray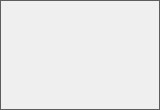 Trinar® White
Colors not available on all models; contact customer service for availability.
Please Note: Actual colors may vary from sample photos. For more information, view our color disclaimer.


24″ x 6″


24″ x 12″


Full-Vision Section